hi folks!
i have two questions about this graphic (from a friend's website)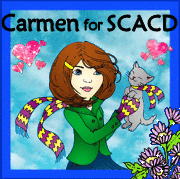 how do i make something sparkle like the hearts and the flowers - i bought a brush set MRE_starbright brush set - do i just throw a few in on a few different layers and then save as a GIF?
how do i color a digital image in with shading like this? is that a hard thing to do?