Another month, another shred! Who's ready??? We'll start Monday, February 4th. Just sign up in this thread and I'll add you to the chart!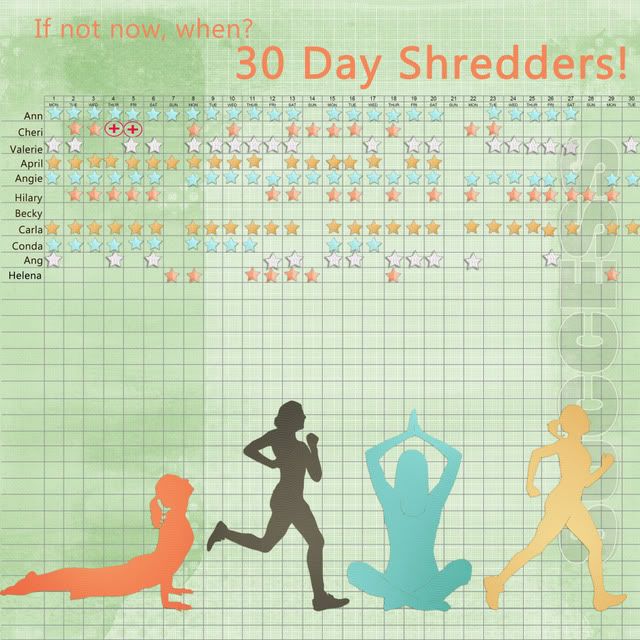 The rules as compiled by a number of shredders:
You must exercise each day (6 days per week) of the 30 challenge for at least 20 minutes. You may use any DVDs you have on hand such as Jillian's 30 Day Shred, Chalean Extreme or you can do any activity you like. eg. walk, bike ride, swim or go to the gym.
You must post to the check in thread each day to get checked off and have your progress charted.
If you miss a day you can make it up on Sunday. Make up days can also be accomplished by doing a separate workout in a day. For example - "I did Zumba for 1 hour in the morning" = 1 workout and "I walked for 45 minutes in the evening" = 1 workout for a total of 2 workouts that day. Just let me (Carla) know what gaps you want me to fill for you.
Pretty simple, right? If you have any problems, questions, vents or muscle soreness to complain about, this is the place to do it! The support here is amazing!
So, who is game? Just post here and I'll add you to the list!!