Christmas Tree of Doom
Here's how to play the game:


Find the products used to create this tree in the Scrap Girls Boutique.
Send your answers to games@scrapgirls.com by

11:59 p.m. (ET), Tuesday, December 31

.
Please include the product name and its web address link for each item you find. Any product that includes the specific item will count as a correct answer.
Use the subject line "Christmas Tree of Doom" for your email entry; include your name and your Scrap Girls Forum user name, if available.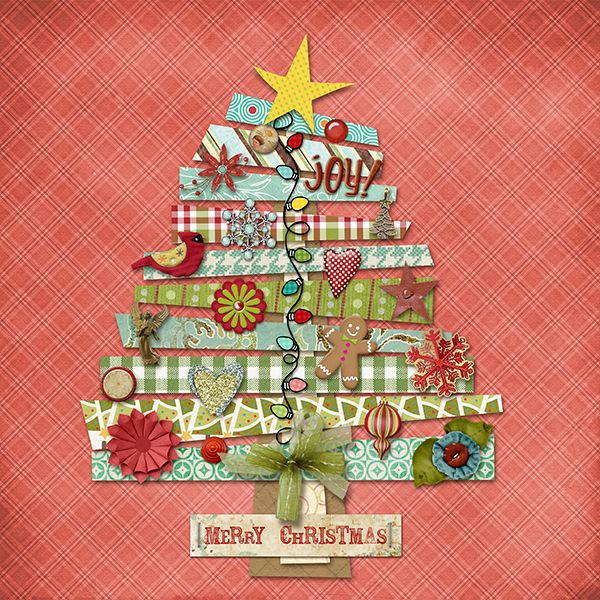 The Christmas tree card above is made using 14 different papers. The paper designers include:
Amanda Fraijo-Tobin
Andrea Trump
Angie Briggs
Armi Custodio
Cheri Thieleke
Cherise Oleson
Cindy Rohrbough
Elisha Barnett
Julie White
Katherine Weaver
Keri Schueller
Kim Meeder
Kimberly McKean
Marlene Peacock
The Christmas tree card has 23 embellishments. Those designers include:
Ang Campbell
Angela Blanchard
Brandy Hackman
Brandy Murry
Doris Castle
Durin Eberhart
Ginny Whitcomb
Jacqui Smith
Jan Ransley
Jennifer Ziegler
Jo Corne
Kerry Veale
Laura Louie
Laurel Lakey
Mandy Steward
Melissa Renfro
Paula Wright
Rozanne Paxman
Sarah Batdorf
Shalae Tippets
Sheri Johnson
Syndee Nuckles
Thao Cosgrove
Don't panic! You don't have to find them all to play the game. (Whew!) But anyone who DOES get them all correct will automatically win a $10 Gift Certificate! No problem, you've got it. This means more than one person can win a $10 gift certificate - because anyone this motivated deserves a prize! The winners of these gift certificates can get in on the rest of the game, too!
For all players:
If you get 10-24 correct answers, you will be entered into a drawing for a $10 Gift Certificate!
If you get 5-9 correct answers, you will be entered into a drawing for a $5 Gift Certificate!
Does that sound possible? Hope so!
HINT: The papers for the background and star are both included; the drop shadows are not. Everything is very straight-forward: You'll be looking for embellishments, papers and word art only. There are no ScrapSimple products, brushes, or tools.
If you aren't up to playing the game, enjoy the pretty Christmas card and see if you can recreate it using your favorite papers and embellishments! Have fun!