Christmas Boutique Hunt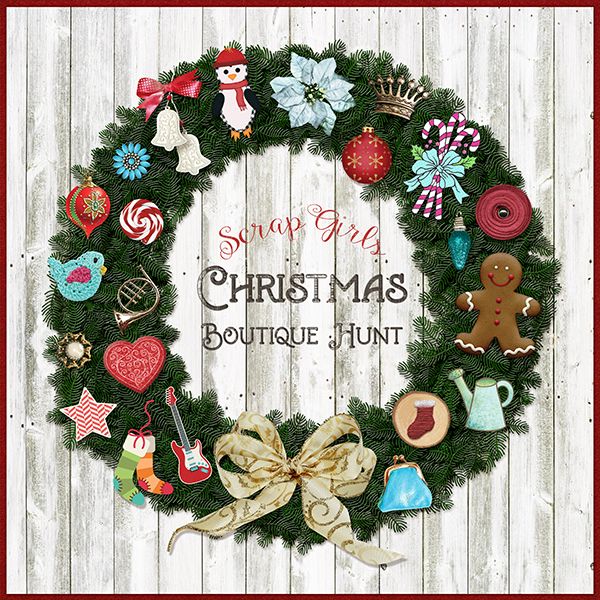 Here's how to play the game:
Find the embellishments used to decorate the wreath in the Scrap Girls Boutique.

Please include the product name and its web address link for each item you find. You'll know when you've found the correct product when you see this star image on the product details page.
2015_BoutiqueHunt_Star-1in.jpg 17.02KB 10 downloads
Send your answers to games@scrapgirls.com by 11:59 p.m. (ET), Sunday, January 1st.
Use the subject line "Christmas Boutique Hunt" for your email entry; include your name and your Scrap Girls Forum user name, if available.

Those who correctly identify all the products will win a $5.00 Gift certificate to the Scrap Girls Boutique. In addition, we will draw one name from the qualifying entries to receive a $20.00 Gift Certificate!
HINT: There are 23 embellishments. The background papers and the wreath are NOT included. Everything is very straight-forward: You'll be looking for embellishments only. There are no ScrapSimple products, brushes, or tools.
If you aren't up to playing the game, enjoy the pretty Christmas wreath and see if you can recreate it using your favorite papers and embellishments! Have fun!